Intraports Marine Pte Ltd is one of Singapore's leading provider in integrated marine products and services. Precedence regionally in the sales and purchase of scrap vessels, Intraports Marine primarily now focuses in charter, sales and purchase of wide range of vessels. A prominence service to the Offshore Oil & Gas and the Marine Industries regionally.
In addition to vessels, we also source and provide a full range of Specialized Marine Equipment and Services. We have a vast experience in dealing with Towing, Salvaging as well as Cargo and Marine Transportation. We provide a diversity of equipment such as modules, cranes, construction equipment and other heavy-lift equipment.
Intraports Marine works in tandem with reliable sub-agents and brokers worldwide. We also provide Brokering and Agency services for vessels such as tugs & barges, bulk carriers, tankers, trampers, cargo vessels as well as other specialised vessels.
With the company's other vanguard experience is in the management of numerous shipping related operations such as the movement of project equipment from point of origin to many remote areas, salvage of damaged or stranded vessels and ship demolition We provide start to finish service with sourcing of the vessels, purchasing them and finally delivery to ship breakers.
Intraports Marine Pte Ltd was founded by the Managing Director of the company, Muhammad Ekram Azimullah in 1997. He has more than 40 years of marine background encompassing all facets of offshore, marine related operations and sea going experience. His immense expertise and extensive knowledge in the Marine and Offshore industry have allowed the company to excel and consistently provide premium services in order to fulfill the requirements of customers in a continually advancing and challenging environment.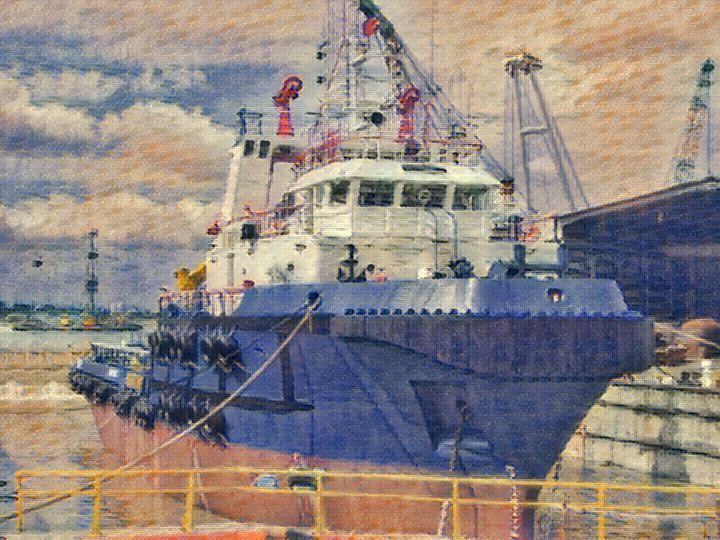 Mr Ekram has since passed the reign to his elderest son, Mr Muhammad Imtiaz Ameer.
He joined his father in early 2003, six years after the young Imtiaz went entrepreneurial with his professional certificate as a Deck Officer from the Singapore Poly/Marine Department. He has thereafter acquired a degree in Ship & Port Management from the Australian Maritime College to further strengthen his presence in the industry.
We are ISO 9001 QUALITY MANAGEMENT SYSTEM CERTIFIED by BUREAU VERITAS .
 ISO 9001 is an international certification standard that sets out the criteria for a quality management system. It provides guidance for companies and organizations looking to ensure their products and services consistently meet quality requirements.
Whether you have questions on our services, pricing or anything else, our Team is happy to reply to all.
Let's Work Together
Collaborate
Strike A Partnership